African Children's Choir Has Been Cancelled due to the Coronavirus.
We will provide rescheduled dates as soon as possible.
About The Choir
The African Children's Choir melts the hearts of audiences with their charming smiles, beautiful voices and lively African songs and dances. The "Just As I Am" tour combines traditional hymns with African cultural sounds and a stunning visual story of God's faithfulness. Concerts are free and open to all. A free-will offering is taken at the performance to support African Children's Choir programs, such as education, care and relief and development programs.
Music for Life (the parent organization for the African Children's Choir) works in seven African countries such as, Uganda, Kenya, Rwanda, Sudan, Nigeria, Ghana and South Africa. MFL has educated over 52,000 children and impacted the lives of over 100,000 people through its relief and development programs during its history. By focusing on providing education, MFL's purpose is to help Africa's most vulnerable children today, so they can help Africa tomorrow.
The African Children's Choir has had the privilege to perform before presidents, heads of state and most recently the Queen of England, Queen Elizabeth II, for her diamond jubilee. The Choir has also had the honor of singing alongside artist such as, Paul McCartney, Annie Lennox, Keith Urban, Mariah Carey, Michael W. Smith, and other inspirational performers!
The African Children's Choir is composed of African children, aged 7 to 10 years old. Many have lost one or both parents through the devastation of war, famine and disease. They represent all the children of a continent and they demonstrate the potential of African children to become strong leaders for a better future in their land.
What is their concert like?
The children melt the hearts of audiences with their charming smiles and delightful African tunes, accompanied by ethnic instrumentation. The program features well-loved children's songs, hand clapping, traditional spirituals and contemporary tunes. Nearly every performance is concluded with a thunderous standing ovation. A marvelous by-product of the concert is the inspiration the music brings to virtually every listener. In spite of the tragedy that has marred their young lives, the children are radiant with hope, musically gifts and wonderfully entertaining.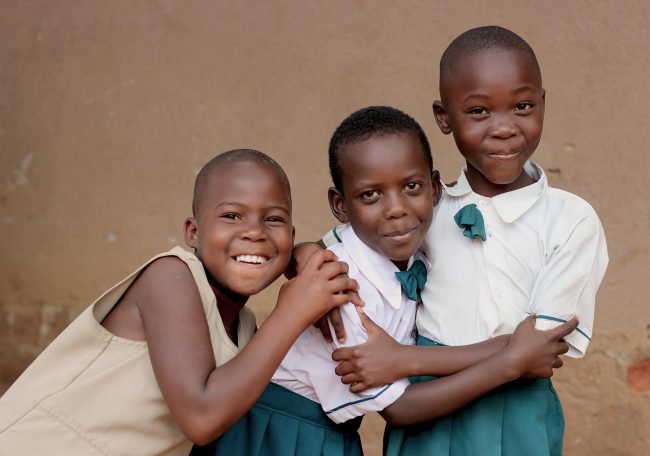 How Can You Help?
As a host of the African Children's Choir, we will need families that are willing to host a choir leader and 2 or more children in their homes for the night of March 28th. Although some criteria must be met, hosting these wonderful children is a lot of fun and such a blessing. If you are interested in learning more on hosting a group, please complete the form below. One of our leadership team will then send you additional information regarding hosting, and confirm with you the terms.
Thank you for your help and support with this wonderful group! We are excited to have them join us in Naples again!