Introducing the "Community Connection Center"
Since the completion of our new sanctuary in 2012, it has been our plan to move forward into a Phase 2 building campaign. Initially, this future space would provide additional classrooms, offices, and perhaps a kitchen to host monthly lunches and events. Although this was a great plan to assist our church family, its sole purpose was to support our church internally.
Hurricane Irma in 2017, changed EVERYTHING!
During the storm of 2017, many of neighbors came to our doors asking to be let in from the encroaching 142 mph winds and rains. Because we did not have the equipment and resources available, we could not help our fellow neighbors, and we had to turn them away. We were devastated!
We had to create a plan that would allow this to never happen again! It was from that experience that our new Community Center was born. Our focus shifted! How do we build something for the community FIRST, and THEN use the space for our needs as a secondary function?
We put together a Vision Design Team that met for many weeks. The team included all different kinds of professions, ages, and ideas. They brainstormed what aspects of the community center were a must, and after relaying these ideas to our professional design team, created the basis of our future building. This center is designed for Community First, and being able to meet the needs of our neighbors in a time of crisis.
Check out the floor plan layout below!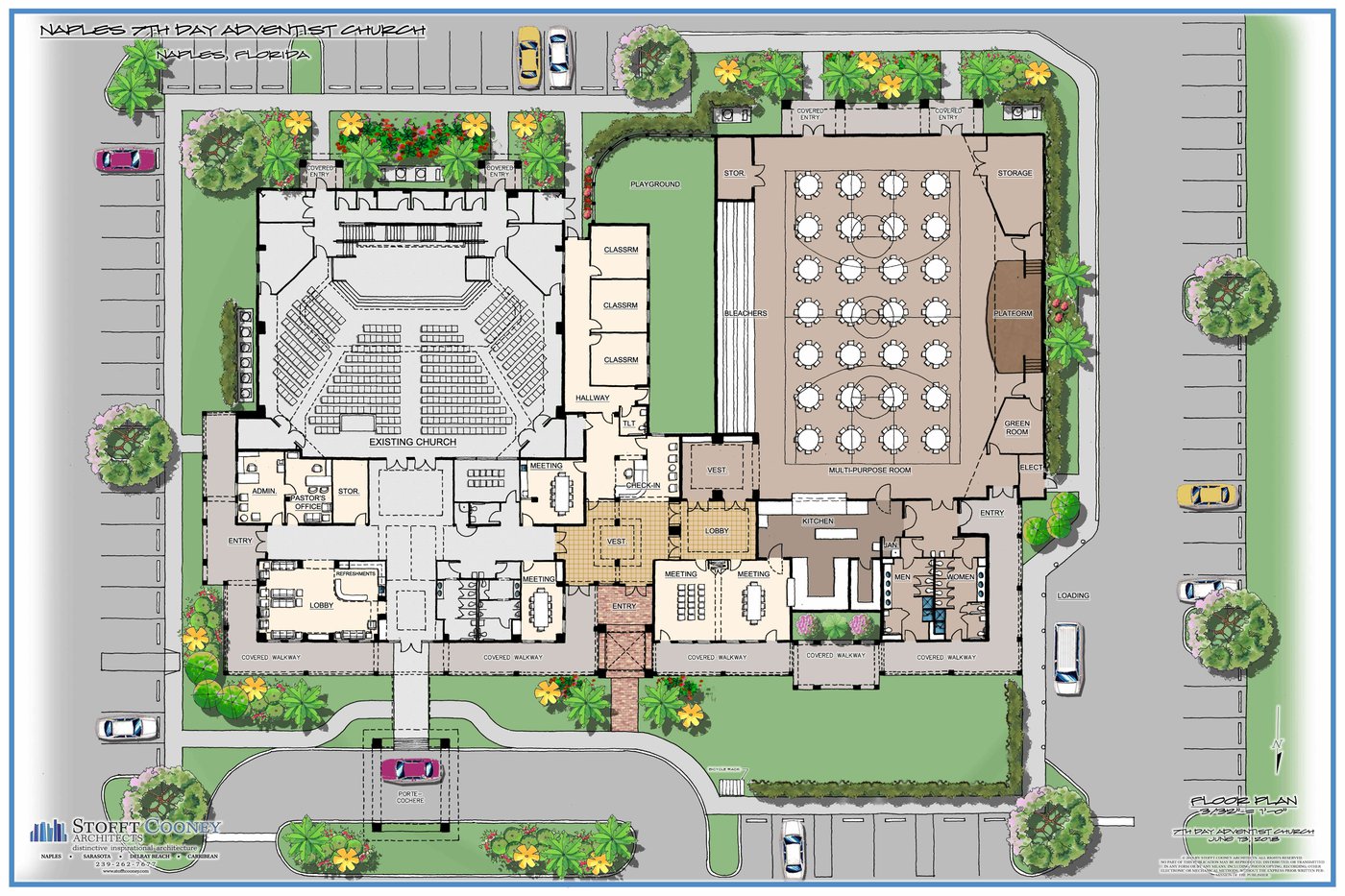 What's Next?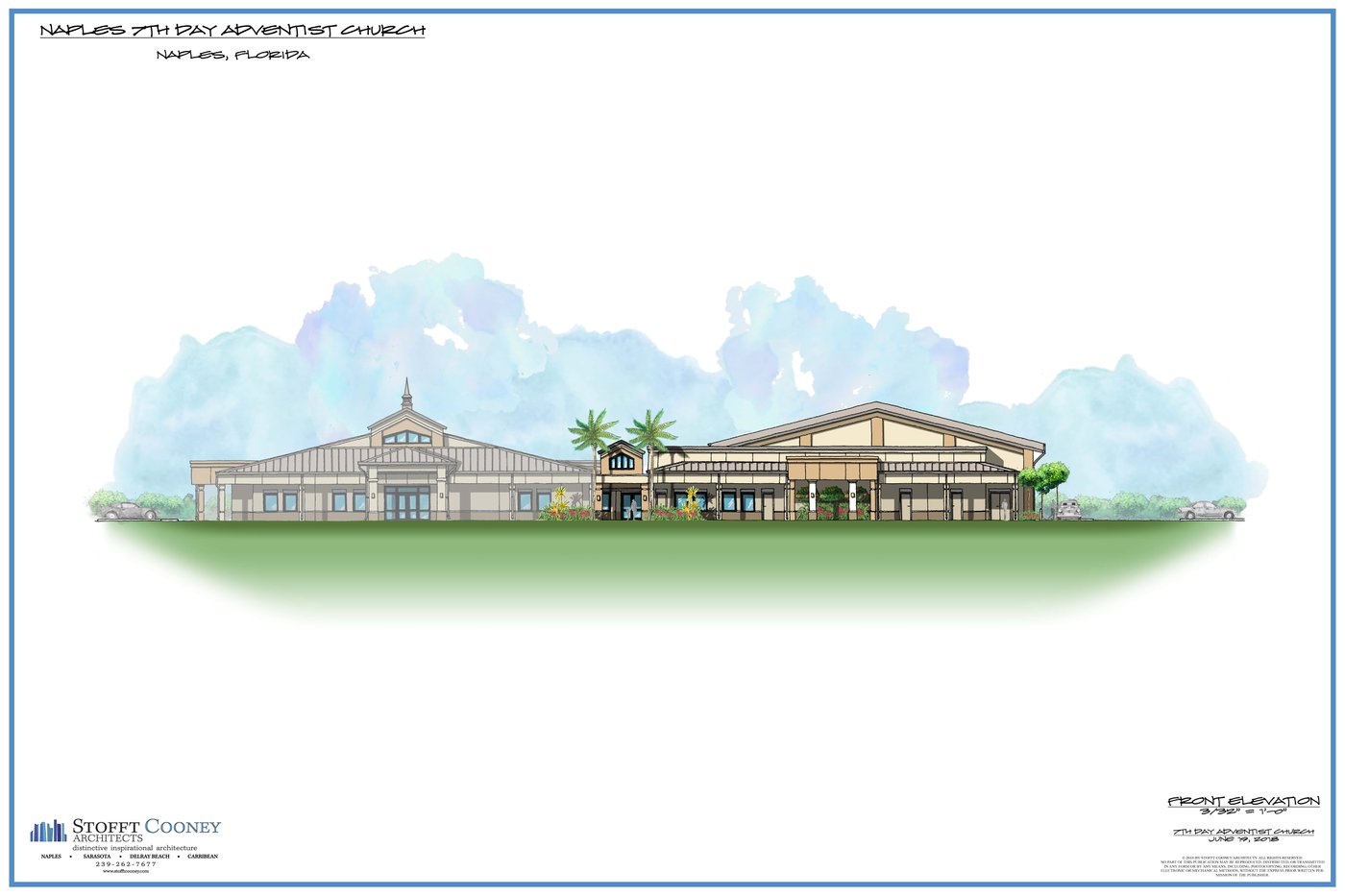 The Community Center Has Been Named!!
Introducing the "Community Connection Center"
Fundraising
30 Days of Prayer
We know that in order for this project to be successful, we must have the full direction of God at its base. We invited our congregation, friends and family, to join us in 30 days of prayer! Each day, all those involved would receive a reminder email and text message that it was time to Pray for the Community Center. We invited God into the center of this project, asking Him to direct us in moving forward, providing those donors that will allow us to make this project a success, and keeping us ever vigil to the true purpose of this project..reaching our community with the Love of Jesus!
Throughout those 30 days of prayers, many were blessed through this active communication with God, and we know that God already has those people ready to help us with this project. We wait eagerly for them to become known to us!
If you would like to join in 30 days of prayer for our project, it's not too late! Just text "Prayer" to 941-877-5654, and start your season of prayer for the Community Center.
Giving to the campaign
We have begun the capital campaign fundraising for our Community Center. If you would like to start giving to this project, please use the "GIVE NOW" button. You can set up reoccurring payments to support this project on a regular basis, or give as you are able. We encourage all our church family to invest into our future Community Center. We all have a part to play in the success of this wonderful project.
We will continue to post our progress as we move forward. Stay tuned for more details and information, and how you can get involved in this wonderful project. We know God has wonderful things in store for us as we provide for the needs of our community.